SF Quotes
" Violence is the last refuge of the incompetent. "
Isaac Asimov, Foundation
Facebook AntiSF
Login Form
Why Not Visit

Do you like your SF in audio?
Of course you do. Well, why not visit Beam Me Up Podcast and radio show, often featuring selected stories from AntipodeanSF, run by your host Paul Cole of WRFR.
Next Issue
Cappuccino Twilight
By Ed Errington
The Strike
By Grant Terry
The Goodbye
By E A Fow

The Intercept
By Luis Shalako
The Facts In The Case of K Klown
By Anthony Owens
Searching
By Mark Tremble
Art, Ink
By Jason Fischer & Martin Livings
End of An Era
by Antoinette Rydyr
Popular Stories
E-Reader
Electronic Publications
Electronic publications from AntiSF.
E-Pub versions created by Mark Webb.
These files are e-reader versions of AntipodeanSF specifically tailored for viewing on electronic devices that may not have a web browser, or for the perusal of AntiSF while offline. Try them on your i-phone, i-pod, i-pad, android tablet, android phone, Kindle or any other e-reader device.


AntipodeanSF by Ion Newcombe (editor), Mark Webb (epub creation), and various contributors to each issue is licensed under a Creative Commons Attribution-NonCommercial-NoDerivs 3.0 Unported License.
Based on a work at http//antisf.com.au.
Permissions beyond the scope of this license may be available at http://antisf.com.au/contact.
New Books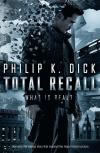 Total Recall (Film Tie-In)
Philip K. Dick
First published in 1966 (WE CAN REMEMBER IT WHOLESALE), this classic Sci Fi novel was first adapted for the big screen in 1990 under the name Total Recall, starring Arnold Schwarzenegger.
Philip K Dick's classic short story tells the story of Douglas Quail, an unfulfilled bureaucrat who dreams of visiting Mars, but can't afford the trip. Luckily, there is Rekal Incorporated, a company that lets everyday stiffs believe they've been on incredible adventures.
The only problem is that when technicians attempt a memory implant of a spy mission to Mars, they find that real memories of just such a trip are already in Quail's brain.
Read more...