SF Quotes
" When a distinguished but elderly scientist states that something is possible, he is almost certainly right. When he states that something is impossible, he is very probably wrong. "
Arthur C. Clarke
Facebook AntiSF
Login Form
Why Not Visit

Do you like your SF in audio?
Of course you do. Well, why not visit Beam Me Up Podcast and radio show, often featuring selected stories from AntipodeanSF, run by your host Paul Cole of WRFR.
Next Issue
Cappuccino Twilight
By Ed Errington
The Strike
By Grant Terry
The Goodbye
By E A Fow

The Intercept
By Luis Shalako
The Facts In The Case of K Klown
By Anthony Owens
Searching
By Mark Tremble
Art, Ink
By Jason Fischer & Martin Livings
End of An Era
by Antoinette Rydyr
Popular Stories
New Books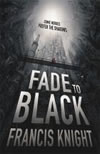 Fade to Black
Francis Knight
From a British debut fantasy author comes this highly original trilogy drenched in atmosphere and guaranteed to grip readers to the core. A must-read tale of corruption and dark magic, set in the vertigo-inspiring city of Mahala.
Mahala: a city built in the dark depths of a valley. A city built up in layers, not across - where streets are built upon streets, buildings balance precariously upon buildings. A city that the Ministry rules from its lofty perch at the sunlit summit & where the forsaken lurk in the shadowy depths of the Pit.

Read more...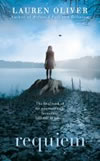 Requiem (Delirium Trilogy 3)
Lauren Oliver
The thrilling climax to the internationally bestselling DELIRIUM trilogy.
I've started dreaming of Portland again. Like a monster from one of the ghost stories we used to tell as kids, the past has been finding its way in. It bubbles up through the cracks when I'm not paying attention, and pulls at me with greedy fingers.

Read more...
| | | | |
| --- | --- | --- | --- |
| The Disestablishment Of Paradise | | | |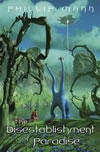 The Disestablishment of Paradise
Phillip Mann
An ecological SF thriller from one of the greats of the genre, with elements of Avatar and Silent Running.
Something has gone wrong on the planet of Paradise.
The human settlers - farmers and scientists - are finding that their crops won't grow and their lives are becoming more and more dangerous. The indigenous plant life - never entirely safe - is changing in unpredictable ways, while the imported plantings wither and die. And so the order is given - Paradise will be abandoned. All personnel will be removed and reassigned. And all human presence on the planet will be disestablished.

Read more...
| | | | |
| --- | --- | --- | --- |
| Existence - By David Brin | | | |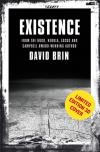 Existence

David Brin

A groundbreaking, mind-blowingly ambitious new science fiction novel from the multiple award-winning classic author David Brin.

Our continued existence was never a given.

We've always wanted to know our destiny. But when the end seems in sight, how will the world react?



Read more...
| | | | |
| --- | --- | --- | --- |
| The Legacy Of Lord Regret - by Sam Bowring | | | |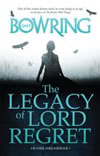 The Legacy of Lord Regret: Strange Threads Book 1
Sam Bowring
Book One of the STRANGE THREADS duology. Centuries have passed since the Wardens slew the tyrant Lord Regret, but while the Wound that he ripped in the sky remains open, the earth trembles and the sun vanishes without warning.
The great warrior Rostigan wanders Aorn, weary of battle and unwanted renown. With him travels his lover, the minstrel Tarzi, who hopes she may soon witness further deeds from him worthy of song and tale. Despite Rostigan s reluctance to re-enter the world, she may get what she wishes for . . .
Read more...
| | | | |
| --- | --- | --- | --- |
| The Lord Of Lies - by Sam Bowring | | | |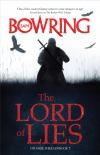 The Lord of Lies: Strange Threads Book 2
Sam Bowring
The spellbinding conclusion to the STRANGE THREADS duology ...
The world is crumbling. Fissures crack the shaking ground, babes are born with twisted limbs and the taste of apples is just a memory.
Rostigan and the Priestess Yalenna must face those Wardens who remain bent on steeping the land in ruin and, somehow, close the growing Wound in the Great Spell. Standing in their way is a pitiless army commanded by a madman, a sky full of silkjaws and, worst of all, an old friend, once betrayed, whom they must now convince to join them again.

Read more...
| | | | |
| --- | --- | --- | --- |
| The Red Knight - by Miles Cameron | | | |

The Red Knight
Miles Cameron
A violent, fast-paced and compelling debut fantasy novel, in a world where heroes and monsters are not quite as they seem...
This is a world dominated by The Wild.
Man lives in pockets of civilisation claimed from The Wild. Within men's walls life is civilised, the peace punctuated by tournaments, politicking, courtly love and canny business. Beyond those walls men are prey - vulnerable to the exceptionally powerful and dangerous creatures which populate the land and even more vulnerable to those creatures schemes.

Read more...
| | | | |
| --- | --- | --- | --- |
| Bitter Seeds - by Ian Tregillis | | | |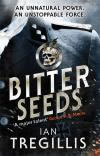 Bitter Seeds
Ian Tregillis
An extraordinary and audacious debut novel - and a chilling supernatural retelling of World War II.
The year is 1939. Raybould Marsh and other members of British Intelligence have gathered to watch a damaged reel of film in a darkened room. It appears to show German troops walking through walls, bursting into flames and hurling tanks into the air from afar.

Read more...
| | | | |
| --- | --- | --- | --- |
| The Black Mausoleum - by Stephen Deas | | | |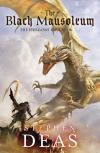 The Black Mausoleum
Stephen Deas
A desperate quest to save a burning world - Stephen Deas returns to the world of his epic dragon trilogy.
Two years have passed since the events of the Order of the Scales. Across the realms, dragons are still hatching. Hatching, and hatching free.
Skorl is an Ember, a soldier trained from birth to fight dragons. He is a living weapon, one-shot only, saturated with enough dragon-poison to bring down a monster all on his own. Misanthrope, violent and a drunk, to fulfil his purpose and slay a dragon, means to be eaten.

Read more...
| | | | |
| --- | --- | --- | --- |
| Archangel's Storm - by Nalini Singh | | | |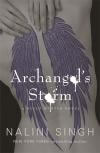 Archangel's Storm
A Guild Hunter Novel
Nalini Singh
Enter New York Times bestselling author Nalini Singh's darkly beautiful world of archangels and immortal power.
Rich, dark, sumptuous and evocative...bestselling author Nalini Singh is back with a stunning new tale in her deadly, beautiful world where angels rule and vampires serve.

Read more...
| | | | |
| --- | --- | --- | --- |
| Lord of Slaughter - by M.D. Lachlan | | | |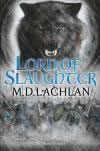 Lord of Slaughter
M.D. Lachlan
M.D Lachlan's century-spanning series of gods, wolves and humans reaches the 10th century and Constantinople, magic, Christianity and intrigue.
On a battlefield strewn with corpses, a ragged figure, dressed in wolfskin and intent on death, slips past the guards into the tent of the Emperor and draws his sword.
The terrified citizens of Constantinople are plagued by mysterious sorcery. The wolves outside the city are howling. A young boy had traded the lives of his family for power.

Read more...
| | | | |
| --- | --- | --- | --- |
| The Hydrogen Sonata - by Iain M. Banks | | | |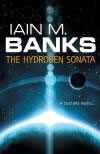 The Hydrogen Sonata
Iain M. Banks
A brand new Culture novel from the UK's leading SF writer - always the biggest annual event in British SF.
The new Culture novel from one of the most exciting science fiction writers of modern times - a tour de force of storytelling, world-building and imagination.
It is, truly, provably, the End Days for the Gzilt civilization.
An ancient people, they helped set up the Culture ten thousand years earlier and were very nearly one of its founding societies, deciding not to join only at the last moment.

Read more...
| | | | |
| --- | --- | --- | --- |
| Total Recall - by Philip K. Dick | | | |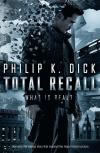 Total Recall (Film Tie-In)
Philip K. Dick
First published in 1966 (WE CAN REMEMBER IT WHOLESALE), this classic Sci Fi novel was first adapted for the big screen in 1990 under the name Total Recall, starring Arnold Schwarzenegger.
Philip K Dick's classic short story tells the story of Douglas Quail, an unfulfilled bureaucrat who dreams of visiting Mars, but can't afford the trip. Luckily, there is Rekal Incorporated, a company that lets everyday stiffs believe they've been on incredible adventures.
The only problem is that when technicians attempt a memory implant of a spy mission to Mars, they find that real memories of just such a trip are already in Quail's brain.

Read more...
| | | | |
| --- | --- | --- | --- |
| A Trail Of Fire - by Diana Gabaldon | | | |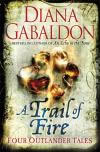 A Trail of Fire
Diana Gabaldon
Four extraordinary stories featuring characters from the bestselling Outlander series.
In LORD JOHN AND THE PLAGUE OF ZOMBIES, Lord John Grey is posted to Jamaica to assist the Governor as he faces a most unusual kind of uprising among the colony's slave population.
In THE SPACE BETWEEN, Jamie Fraser's step-daughter, Joan, is on her way to an abbey in Paris to become a nun - but when she meets the Comte St Germain, a wealthy French aristocrat rumoured to deal in the occult - she discovers her destiny lies on quite a different path.

Read more...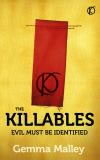 The Killables

Gemma Malley

Groundbreaking, powerful and gripping storytelling set in a future dystopian state from the highly acclaimed author Gemma Malley.

Evil has been eradicated. The City has been established. And citizens may only enter after having the 'evil' part of their brain removed. They are labelled on the System according to how 'good' they are. If they show signs of the evil emerging, they are labelled a K... But no one knows quite what that means. Only that they disappear, never to be seen again...

Read more...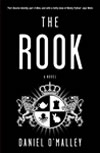 The Rook
Daniel O'Malley
?Dear You, The body you are wearing used to be mine.?
So begins the letter Myfanwy Thomas is holding when she awakes in a London park surrounded by corpses -- all wearing latex gloves (and startled expressions). With no memory of who she is or how she got there, the only way she can discover her identity and escape those who want to destroy her is to follow the instructions in a series of letters left behind by her former self.
She learns that she is a Rook, a high-level operative in the Checquy, a secret government agency that protects the world against supernatural threats while keeping the populace in the dark. In her quest to save herself and unmask a traitor, Myfanwy must learn to harness her own rare, potentially deadly supernatural ability, and thwart a conspiracy more vast than she could ever have imagined.

Read more...
| | | | |
| --- | --- | --- | --- |
| In The Mouth Of The Whale | | | |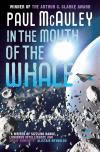 In the Mouth of the Whale

Paul McAuley

A war between human and posthuman civilisations is about to erupt - and it will determine not only the future of the human species, but also its past!

Fomalhaut was first colonised by the posthuman Quick, who established an archipelago of thistledown cities and edenic worldlets within the star's vast dust belt. Their peaceful, decadent civilisation was swiftly conquered by a band of ruthless, aggressive, unreconstructed humans who call themselves the True, then, a century before, the True beat back an advance party of Ghosts, a posthuman cult which colonised the nearby system of Beta Hydri after being driven from the Solar System a thousand years ago.

Read more...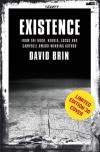 Existence - Limited Edition 3D Cover

David Brin

A groundbreaking, mind-blowingly ambitious new science fiction novel from the multiple award-winning classic author David Brin.

A turning point is upon us. A new flood is coming...

Decades from now, an alien artefact is plucked from Earth's Orbit by a galactic garbage trawler. And it will shed light on the fate of humanity itself.

We've always longed to know our destiny. We've always seen the end coming. But with so many different ways to be annihilated, how will we survive?

Read more...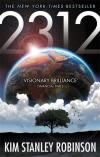 2312

Kim Stanley Robinson

The future history of humanity: epic and believable SF from the bestselling and multiple award-winning author of Red Mars.

The year is 2312. Scientific advances have opened gateways to an extraordinary future. Earth is no longer our only home; new habitats have been created throughout the solar system, on moons, planets and in between. But in 2312, a sequence of events will force humanity to confront our past, present and future.

The first event takes place on Mercury, in the city of Terminator, itself a miracle of engineering on an unprecedented scale. For Swan Er Hong, it will change her life. Once a designer of worlds, now Swan will be led into a plot to destroy them.

Read more...
| | | | |
| --- | --- | --- | --- |
| The Wind Through The Keyhole | | | |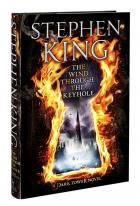 The Wind through the Keyhole

A Dark Tower Novel

Stephen King

For readers coming to the epic bestselling Dark Tower series for the first time - and for its legion of dedicated fans - a fabulous new book about Roland's first quest and a perfect introduction to the series.

For readers new to The Dark Tower, THE WIND THROUGH THE KEYHOLE is a stand-alone novel, and a wonderful introduction to the series. It is a story within a story, which features both the younger and older gunslinger Roland on his quest to find the Dark Tower. Fans of the existing seven books in the series will also delight in discovering what happened to Roland and his ka tet between the time they leave the Emerald City and arrive at the outskirts of Calla Bryn Sturgis.

Read more...
<<

Start

<

Prev

1

2 Next > End >>


Page 1 of 2
New Books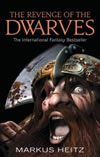 The Revenge Of The Dwarves

Markus Heitz

The international bestselling fantasy epic continues . . .

Life has not been easy for battle-weary Tungdil the dwarf. But this heroic warrior can't rest yet, as he must now face the most formidable enemy the kingdom has ever encountered.
Read more...