SF Quotes
" Ninety percent of everything is crap "
Theodore Sturgeon
Facebook AntiSF
Login Form
Why Not Visit

Do you like your SF in audio?
Of course you do. Well, why not visit Beam Me Up Podcast and radio show, often featuring selected stories from AntipodeanSF, run by your host Paul Cole of WRFR.
Next Issue
Cappuccino Twilight
By Ed Errington
The Strike
By Grant Terry
The Goodbye
By E A Fow

The Intercept
By Luis Shalako
The Facts In The Case of K Klown
By Anthony Owens
Searching
By Mark Tremble
Art, Ink
By Jason Fischer & Martin Livings
End of An Era
by Antoinette Rydyr
Popular Stories
| | | | |
| --- | --- | --- | --- |
| Julie Wornan - The Mutual Reverse See: | | | |
Julie's collection of short stories, The Mutual Reverse See: fables for our times is now available to download on your Kindle : see
http://www.amazon.com/dp/B007VDEHHQ
These stories may amuse you. They are too short to bore you too much. The whole book costs about what a cup of coffee does.
If you don't have a kindle, you can read kindle books on a Windows PC, Mac, iPhone, iPad, Blackberry, Android phone or a cloud reader. All this software is free; here's how to get it:
http://www.amazon.com/gp/feature.html?ie=UTF8&docId=1000493771
Best wishes and Happy reading, Julie
New Books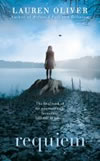 Requiem (Delirium Trilogy 3)
Lauren Oliver
The thrilling climax to the internationally bestselling DELIRIUM trilogy.
I've started dreaming of Portland again. Like a monster from one of the ghost stories we used to tell as kids, the past has been finding its way in. It bubbles up through the cracks when I'm not paying attention, and pulls at me with greedy fingers.
Read more...