SF Quotes
" The Three Laws Of Robotics
A robot may not injure a human being or, through inaction, allow a human being to come to harm.
A robot must obey orders given to it by human beings, except where such orders would conflict with the First Law.
A robot must protect its own existence as long as such protection does not conflict with the First or Second Law
"
Isaac Asimov
Facebook AntiSF
Login Form
Why Not Visit

Do you like your SF in audio?
Of course you do. Well, why not visit Beam Me Up Podcast and radio show, often featuring selected stories from AntipodeanSF, run by your host Paul Cole of WRFR.
Next Issue
Cappuccino Twilight
By Ed Errington
The Strike
By Grant Terry
The Goodbye
By E A Fow

The Intercept
By Luis Shalako
The Facts In The Case of K Klown
By Anthony Owens
Searching
By Mark Tremble
Art, Ink
By Jason Fischer & Martin Livings
End of An Era
by Antoinette Rydyr
Popular Stories
Reviews
| | | | |
| --- | --- | --- | --- |
| The Legacy of Lord Regret - by Sam Bowring | | | |
Review by Jean Gordon
The Legacy of Lord Regret, by Sam Bowring, Hachette Australia, August 2012: Book one of the Strange Threads duology.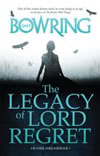 Sam Bowring is a name that's new to me. As it turns out, I must have been looking in the wrong direction, because this isn't his first book. It's not even his first series. Clearly there is a deficiency in my library which I will be hurrying to correct.
I approach new fantasy books, or perhaps I should say new fantasy authors, with both excitement and worry. I want to like their work. I want to love it. But there's a lot of fantasy out there, the genre has grown immeasurably over the last two decades or so, and like anything else a good portion of it is garbage.
So, like many a reader, while I'm always on the look-out for new gems, I am also aware that there's a fairly high possibility that I'm in for yet another Lord Of The Rings rip-off, with a storyline I could almost recite before I read a single page. A bastard son at this point is almost an inevitability, and if you add in a prophecy then you've got the start of a good drinking game.
Read more...
| | | | |
| --- | --- | --- | --- |
| The Lord of Lies - by Sam Bowring | | | |
Review by Jean Gordon
The Lord Of Lies, by Sam Bowring, Hachette Australia, August 2012: Book Two of the Strange Threads Duology.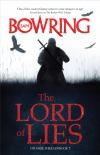 I was very eager to pick up The Lord of Lies. The Legacy of Lord Regret had left me hanging, and I was very much looking forward to what I had every reason to expect would be a conclusion equally as strong as the start. As it turned out, while the book was very good, I don't know that it quite stands up to the first one.
The story picks up directly where The Legacy of Lord Regret left off, with the various players still trying to find (or make) a place for themselves in the world. Some, as one would expect, are doing better than others.
Read more...
| | | | |
| --- | --- | --- | --- |
| Bitter Seeds - by Ian Tregillis | | | |
Bitter Seeds by Ian Tregillis, Orbit, August 2012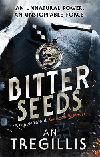 Blurbs for books are an interesting phenomenon. Sometimes meaninglessly positive, occasionally decipherable only after you've read the book, and at their best tantalisingly cryptic. What blurbs usually don't do is encapsulate the core of a story in one pithy fragment of a sentence. Imagine then this reviewer's surprise when he received his copy of the debut novel by Ian Tregillis, Bitter Seeds, and read Cory Doctorow's blurb:
'Mad English warlocks battling twisted Nazi psychics'
Read more...
| | | | |
| --- | --- | --- | --- |
| Review - The Girl With No Hands And Other Tales - by Angela Slatter | | | |
Angela Slatter. The girl with no hands and other tales. WA., Ticonderoga Publications, 2010.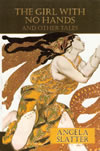 Angela Slatter is a Brisbane-based writer of speculative fiction. Three of her stories have been short-listed for the Aurealis Awards.
Slatter claims to write of primal fears, "Fear of the dark, of things we do not know, of being abandoned, of not being loved, of not being smart/beautiful/brave enough; fear of not knowing the rules."
She sets out to change patriarchal messages planted in traditional fairytales, but also places us in the context of the wicked stepmother/stepfather. Her heroines are actually the ones not following the rules.
Read more...
The Host - 2013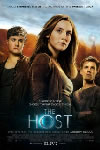 I bet there are some brown-eyed people who look upon blue-eyed people as aliens. Well, now it's official. In Stephenie Meyer's film, The Host, your eyes change to a cold pale blue when you've been taken over by an alien.
Melanie, played by Saoirse Ronan, who also starred in Lovely Bones, is taken over by a host 1,000 years old called Wanderer.

Read more...
New Books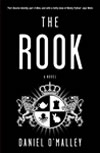 The Rook
Daniel O'Malley
?Dear You, The body you are wearing used to be mine.?
So begins the letter Myfanwy Thomas is holding when she awakes in a London park surrounded by corpses -- all wearing latex gloves (and startled expressions). With no memory of who she is or how she got there, the only way she can discover her identity and escape those who want to destroy her is to follow the instructions in a series of letters left behind by her former self.
She learns that she is a Rook, a high-level operative in the Checquy, a secret government agency that protects the world against supernatural threats while keeping the populace in the dark. In her quest to save herself and unmask a traitor, Myfanwy must learn to harness her own rare, potentially deadly supernatural ability, and thwart a conspiracy more vast than she could ever have imagined.
Read more...