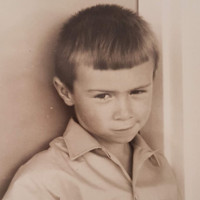 You are invited!
That's right, I'm calling out to antipodes-resident previous contributors. Please send me a story for our special coming-of-age issue. I'd love to see you and your work included in the celebrations for Issue 250 and 21 years online.
Join the already stellar line up:
Cassini Falling - by Cat Sparks
Beware! The Blab - by Tony Owens
End of Days - by Ray O'Brien
Hatch - by Trent Jamieson
In a Phobos Garden - by Rick Kennett
In Salt and Starlight - by Pamela Jeffs
Sandbox - by Kevin J. Phyland
Slower Than The Speed Of Light - by Kris Ashton
More good news? I am willing to look at longer stories. I still like 'em short, though — 3000 words maximum, please.
Don't forget, you must be a previous contributor, you must reside on the southern side of this great star-circling globe, and the deadline for inclusion is March 31 2019.
In the meantime, keep reading and writing downside-up! Nuke the younger is watching you.
Nuke.