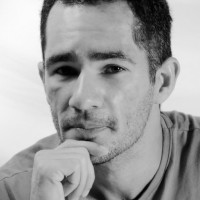 Born in 1981 in Rio de Janeiro, Anderson Fonseca studied literature at the Universidade Estácio de Sá.
He is the author of the short story collections Notas de pensamentos incomuns (2011), O que eu disse ao general (2014), and Sr. Bergier e outras histórias (2016), as well as the novel A ARCA (2018).
His short stories have appeared in Idle Ink and Middle House Review.