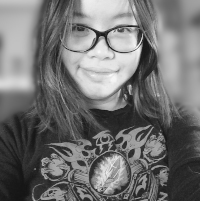 Born in Singapore, Anya is a graphic designer, illustrator, cat minder, and ex-lawyer living in Melbourne.
Her work has appeared in venues such as Strange Horizons, Uncanny, and Aurealis, and her first novella, "Cradle and Grave", was published this year.
She can be found on twitter: @anyasy or at <www.anyasy.com>.