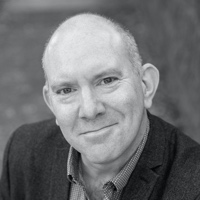 Alistair Lloyd is a Melbourne based writer who was raised on a steady diet of Douglas Adams, Iain M. Banks, David Brin, Neal Stephenson and Richard Feynman.
He feeds a healthy and somewhat nerdy interest in space travel, theoretical physics, design and organisational psychology.
Alistair once won a competition for his pitch to "Sell ice to the Eskimos", holds a Master of Business Administration and has a seemingly inexhaustible knack of describing things through analogies.
You may find him on Twitter as <@mr_al> and online at <alistairlloyd.com>.