By James Walton

You can get your fingers burned
by Creation's vanities
the way they hop skip and jump
into various unknowns
or can be motionless pretending
a confirmation beyond them yet
The energy of one of their minds
freed of hemispheric axis
would drive dimensional shift
get you transpired home
solve the linguistic paradox
generate new nebula storms
They like to shape and fix things
with artistry beyond lexicon
but their world is on broken stilts
what they could be teeters
between fronds of unfolding stamens
and the wreckage of diminishing returns

About the Author
James Walton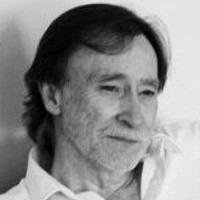 James Walton was a librarian, a farm labourer, and mostly a public sector union official.
He is published in many anthologies, journals, and newspapers.
He has been shortlisted for the ACU National Literature Prize, the MPU International Prize, The William Wantling Prize, the James Tate Prize, and is a winner of the Raw Art Review Chapbook Competition.
His poetry collections include The Leviathan's Apprentice 2015, Walking Through Fences 2018, Unstill Mosaics 2019, and 'Abandoned Soliloquies', 2019.