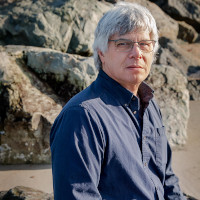 Terry Persun's poems and stories have appeared in many magazines including Wisconsin Review, Kansas Quarterly, Riverrun, Rattle, Hiram Poetry Review, Bluestem, NEBO, Cirque, Eclipse, Bacopa, and many others.
His poems have appeared in six, chapbooks and five collections.
He was recently included in the 2019 Rhysling Anthology for sicnce fiction and fantasy poetry. He is also a novelist and has recently won first place in the Book Excellence Awards for science fiction.
Terry speaks at writers' conferences and universities across the country. <www.TerryPersun.com>.