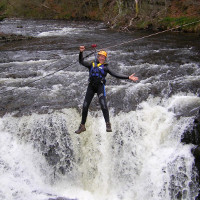 Roger Ley enjoys writing in a variety of speculative genres.
This story is from his anthology, 'Dead People on Facebook'. His other books include, 'Chronoscape,' a science fiction novel about time and alternate realities, 'The Muslim Prince: What if Diana hadn't died?' an alternative reality, techno thriller and 'The Steampunk Adventures of Harry Lampeter.' Harry is an irreverent James Bond type of character, an iconoclast and anarchic urban adventurer. Basically, he's a lot of fun.
Find Roger at: <https://rogerley.co.uk>.
Roger's Amazon author page: <https://www.amazon.com/-/e/B01KOVZFHM>.
His YouTube playlist: <https://www.youtube.com/playlist?list=PLHDmc8dxD57cPaMnsYfuJhQIirRohnaWY>.