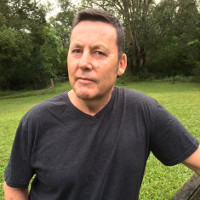 Tim Borella is an Australian author, mainly of short speculative fiction published in anthologies, online and in podcasts.
He's also a songwriter, and has been fortunate enough to have spent most of his working life doing something else he loves, flying.
Tim lives with his wife Georgie in beautiful Far North Queensland. For more information, visit his Tim Borella – Author Facebook page.