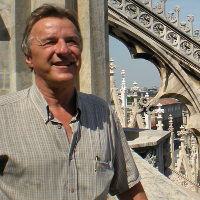 As a sixties hippy to an exploration geophysicist, I have travelled the globe for work and pleasure.
My many weird, funny, poignant, educational experiences have led me to writing short stories and novels.
Spreading the word of basic science and energy issues is my current aim, all done with a sense of fun and overall optimism. Let's unite on solutions rather than forever bickering over options. Basic science is often neglected in these battles.
You can check out my blog 'Science Kept Simple' at <mcgee.id.au>.