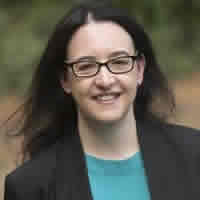 Laurie Bell lives in Melbourne, Australia and is the author of "The Stones of Power Series" via Wyvern's Peak Publishing: "The Butterfly Stone", "The Tiger's Eye" and "The Crow's Heart" (YA/Fantasy).
She is also the author of "White Fire" (Sci-Fi) and "The Good, the Bad and the Undecided" (a unique collection of short stories set during the events of White Fire/Sci-Fi). "Boss From Hell" is an Australian supernatural mystery, with a dash of comedy a hint of horror and a touch of romance. Her latest release is a darker Sci-Fi mystery coming out 20 July 2023 - "Blood Fever: A Daeh's Private Investigators Story".
You can read more of her work on her blog <solothefirst.wordpress.com>.
Look for her on Facebook: <www.facebook.com/WriterLaurieBell/> Twitter: <@LaurienotLori> and Instagram: <@writerlauriebell>