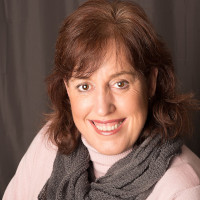 Geraldine Borella writes fiction for children, young adults and adults. Her work has been published by Deadset Press, IFWG Publishing, Wombat Books/Rhiza Edge, AHWA/Midnight Echo, Antipodean SF, Shacklebound Books, Black Ink Fiction, Paramour Ink Fiction, House of Loki and Raven & Drake Books.
She lives in Far North Queensland on Njadon-Jii land and loves roaming around volcanic crater lakes. She has a story published in Spawn — Weird Horror Tales About Pregnancy, Birth and Babies, a horror anthology that won the 2021 AHWA Shadows Awards for Best Edited Work.
You can find more about her at <https://geraldineborella.com/about/>, <https://www.facebook.com/geraldineb4/> and at <https://mobile.twitter.com/geraldineborel2>.