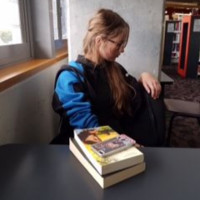 Elizabeth — at only 16 — is an avid reader who has enjoyed the art of words for as long as she can remember.
She owes a huge gratitude to her family, friend's and school's undying support and hopes that she makes the person on the other side of the screen smile.
As Time Ticks On is her debut work with many more to come.