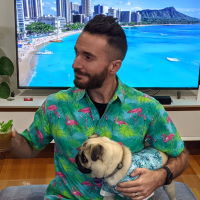 Chris Karageorge is a lover, brother, son, neighbour and a keen observer of all things in sight.
He reads, writes and cooks in his spare time and dreams of coffee darker than a moonless night.
He is from Melbourne, Victoria and can be found walking his pug Monty during the weekends.