By Susan Cornford

The memory came again: of tears running down her face that she'd wiped neatly off her chin by bending each soft, filmy wing till both were wet. Nearby, the human had laughed and waved at sunbeams from his cradle. Little had he known the doom awaiting him, for every warding spell she knew had failed.
That scene in the prince's nursery still replayed in Daisy Yellow-Wing's head almost every day. After having been the trusted royal fairy godmother for years, she'd publically lost everything in a matter of hours when the infant died of obvious black magic.
She gazed mournfully around her tiny, woodland cabin. No one ever came to consult her or even make a friendly visit. It hurt her heart and it hurt her pride. She was better than this; she knew she was. Nevertheless, Daisy Yellow-Wing could no longer do nothing.
There was no mystery to this problem; Daisy knew who was behind the death and why it had been done. Holly Blue-Wing had lost her only child over a cliff because of a hole in her warding spell. Grief, guilt and self-hatred had twisted her until she became a master at poking holes in the warding spells of all the other fairies. But no one had ever thought she would go so far as to interfere with the royal family. As for justice for the murdered prince, no one dared go near Holly. She was untouchable.
***
Holly still lived near the fatal cliff. Daisy knocked on the door and, after hearing movement inside, announced loudly that she'd come bearing a fairy cake. These were universally irresistible because they magically tasted like the eater's favourite food. So, it was no surprise that even the black-souled Holly let her in.
'I've come,' Daisy said, 'to learn your spells so I can get revenge on the whole royal family for my unfair exile. You're the only one who can understand how I feel and help me.'
Holly listened closely and cut herself a large piece of the luscious-looking cake. 'I'll think about it,' she said, then applied herself to the cake till every last crumb was gone. 'A wonderful combination of toffee apples and oysters,' she sighed.
***
A year later Daisy proudly took her place beside the king and queen in the throne room; a new baby prince was being introduced to the court.
Holly was content to stay in the background. The healing potion which Daisy had mixed into the fairy cake had eased the blackness of Holly's soul — first to grey and then to white.
The kingdom's babies were safe again.

About The Author
Susan Cornford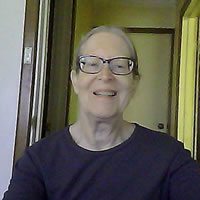 Susan Cornford is a retired public servant, living in Perth, Western Australia, with pieces published or forthcoming in 50-Word Stories, Akashic Books, Antipodean Science Fiction, CarpeArte Journal, Ghost Parachute, Medusa's Laugh, Speculative 66, Subtle Fiction, Switchblade, The Fable Online, The Gambler, The Vignette Review and The Were-Traveler.
She considers herself an emerging flash writer.