By Shane Griffin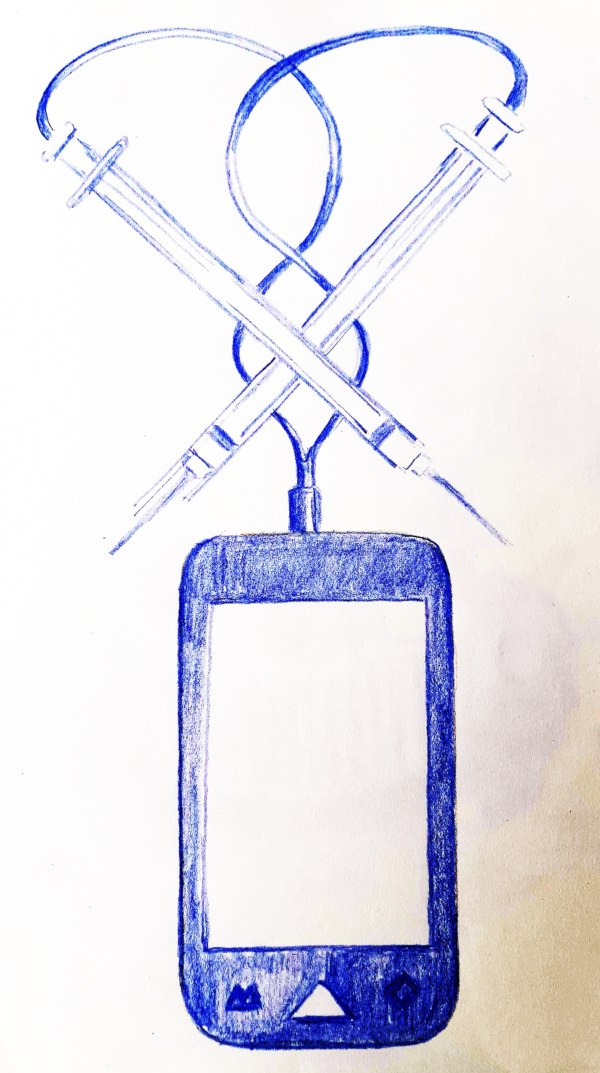 ---

Walter stood up out of the plastic hospital chair and waved a hand directly in front of his daughter's face. She didn't even blink. It was like he wasn't even there.
Beside him, his wife, Aspatia, gave a whimper. She reached for and clung to Walter's hand like a lifeline. He sat again, suppressed tears welling in his eyes.
"We've lost her," Aspatia cried.
"No, not yet," he said. "The doctors here are supposed to be the best.
They have to be able to do something."
At that moment a doctor came into the ward. Aspatia pounced on him. "Is she going to be ok? Are we going to be able to get her back?" she asked.
The doctor beckoned for her to sit again and drew a deep breath before speaking: "We have run detailed scans on Rhea's brain. She is too far gone for any therapeutic treatment. The humane thing to do would be to disconnect her."
Walter's wife wailed in response. He pulled her tightly to his chest — trying to hold it together for her sake, but wanting to do the same.
"It's so drastic. Isn't there anything more that can be done?" he asked.
"Sorry. It's the only option we have if you want your daughter back. Given the result of the scan we will need to move quickly. I'll need you both to sign this waiver."
The doctor handed him a white form.

The paper felt like a lead balloon in his hand. Walter started to cry.

"I'll leave you alone to talk it through, but please don't wait too long."
It took Walter ten minutes to calm Aspatia down and convince her to sign.
"It feels so wrong," she whimpered.
"It's the only way we can get her back."
The doctor returned with four of the biggest male nurses Walter had ever seen. They looked more like bouncers.
"It's time," said the doctor.
"I can't watch this," cried Aspatia. She pushed violently out of Walter's arms and ran from the ward.
"You might want to leave too, Mr Simms. This is not going to be very pleasant to watch."
"No, I want to be by her side in case something goes wrong."
"Then please stand back — and stay back no matter what happens," replied the doctor.
The nurses positioned themselves around the bed along with the doctor.
"Okay go!" ordered the doctor. Simultaneously, each nurse grabbed a limb and the doctor snatched the mobile phone out of Rhea's hands. Her reaction was instantaneous. Her face contorted into something demonic, and she struggled violently to free her arms and legs to get the mobile back. Rhea gnashed her teeth as she screamed and thrashed about.
She was a slight little thing, but her adrenaline must have been pumping overtime because even the big nurses struggled to keep her pinned down.

The doctor turned the phone off in front of her, slipped it into one lab coat pocket, then produced a capped syringe and needle from another.
The sight of her phone being shut down sent Rhea into a fresh spiral of violence She managed to pull one nurse's hand close enough to bite his arm. Rhea snarled. She drew blood and a good chunk of flesh as the nurse wrenched his hand loose and retreated in pain.
Rhea used her now free hand to repeatedly hit the nurse holding her other hand.
Walter could stand back no longer. He scrambled onto the bed to pin his daughter under his own body weight.
"Stop darling, just stop!" he yelled.
She responded by starting to punch him in the side.
The doctor saw his opportunity. He grabbed Rhea's free arm and pinned it to the bed. He slid the needle expertly into her arm and injected sedative.
After a few seconds Walter's daughter began to relax, and he rolled off her slowly. He stared at Rhea's pretty little face. So peaceful and angelic now.
"I'm sorry, sweetie," he sighed, as he held her face in his hands.
Her glazed eyes looked back at him with some semblance of recognition.
"Dad?" she said, groggily. "Where am I?"
Before he could answer, she fell asleep.

About the Author
Shane Griffin
Shane is an ageing scientist, cricket fanatic and long term indie writer. He lives in Australia at the foot of the Blue Mountains with one phone obsessed teenager. He has completed many short works, several novella's and one novel. Shane also now publishes via his own independent publishing label —Poupichou Press via Smashwords.
His other works can be found here;
<https://www.smashwords.com/profile/view/drgriffo13>

About the Artist
Michael Connolly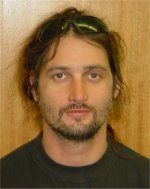 Michael Connolly lives in Bowraville NSW, Australia. He has worked as an art teacher, music teacher, printer and illustrator among other things (such as chicken de-beaker), and has a keen interest in science-fiction and the natural sciences. He has illustrated for the magazine Tabula Rasa, which specialises in the horror genre, and is a regular contributor to AntipodeanSF.