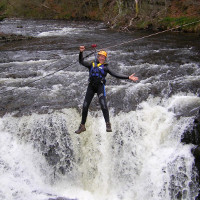 Roger Ley was born and educated in London and spent some of his formative years in Saudi Arabia. He worked as an engineer in the oilfields of North Africa and the North Sea, before joining the nuclear industry and later pursuing a career in higher education.
Roger's short stories have appeared in a dozen ezines this year.
His time travel novel 'Chronoscape' protects causality by using a branching model for the Timestream. If you go back and change things you start a new branch, simple.
Find him at <rogerley.co.uk>.