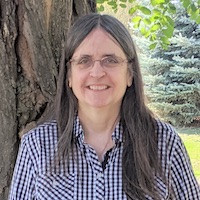 Amy Logan's first work was published on October 29, 1970. It has been a bit of a dry spell since, so she is very excited to have the opportunity to contribute to AntipodeanSF.
She is a lifelong fan of speculative fiction and the short story and has returned to writing the weird tales that she loves.
She lives in Eastern Washington state, not far from the Canadian border with her human family as well as 2 cats, 1 dog, and a llama.