By Bruce McNair

Frank and Jimmy responded to an emergency at space dock 2. A medical problem, but no further detail.
***
In the spacecraft, the two pilots flopped over in their seats. Both had gaping holes in their heads. Blood and gore spattered most surfaces.
The craft docked on auto-pilot. But who made the emergency call?
***
Frank called in, "Base, no sign of life."
Footsteps. The pair wheeled. A tall green humanoid confronted them.
Frank touched his blaster. "Who… or what are you?"
"Grrr!" The thing stepped closer.
Jimmy raised his blaster. The creature moved faster. It impaled him with one arm and gouged his head open with the other.
***
Through the flying gore, Frank blasted the monster as it turned. Green 'blood' oozed from a gaping wound. But it kept advancing.
Frank fired again but missed as it knocked his arm aside. He ducked under its swinging arm. Bringing the blaster to its head, he fired. Green gore flew everywhere.
His communicator blurted. "Report."
He surveyed the chaos. "Man down. Situation under control."
***
Hours later, the Station Manager called. "That creature disappeared."
A thump made Frank turn.
"Grrr!"

About the Author
Bruce McNair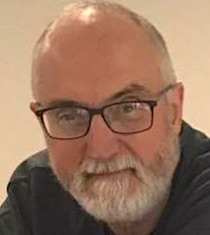 Bruce is an older Australian, living in Adelaide, who enjoys reading and writing, especially short stories and flash fiction.
He has a master's degree in science, specialising in computer science.
He has over forty years of experience in fields such as software engineering and systems engineering, particularly the development of complex systems.