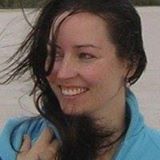 Natalie has tried everything from Air Traffic Control to Zoology, but writing has been the one constant across all the years.
She had her first publication in Antipodean SF and can still remember the heady excitement of that first acceptance.
She is eternally grateful for that first flush of encouragement, and is proud to be one of the regular contributors.