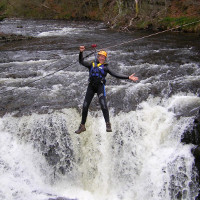 Roger Ley was born and educated in London and spent some of his formative years in Saudi Arabia. He worked as an engineer in the oilfields of North Africa and the North Sea, before pursuing a career in higher education. His stories have appeared in about twenty ezines this year and some have been podcast and broadcast.
He has published three books:
'Dead People on Facebook' is a recently released collection of flash fiction stories in various speculative genres including Horror, Sci Fi, Time travel, a little magic and one Romance.
'Chronoscape' is a science fiction novel about time and alternate realities. It has been well received and was included by author Jessica Lucci on her Summer reading list 2018 .
'A Horse in the Morning' is a collection of mainly comic autobiographical stories.
Find him at <rogerley.co.uk>.