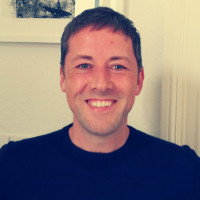 Shane O'Halloran is an aspiring writer living in Berlin, Germany, with his wife and son. A massive fan of speculative fiction, his work has appeared in 'Ink and Voices', 'The Green Light', and 'époque press'.
He is currently working on his first sci-fi novel, and maintains a blog dedicated to nonsense called, <someoddhat.com>.
Shane can be reached via Twitter under @someoddhat.