By Botond Teklesz

A strange bluish shadow rises from a bush and casts its red eyes on me. I feel transfixed to the ground. I cannot breathe. You see, sometimes even air is scarce.
A voice rings in my brain. I am drowning in midair.
"A cigarette maybe, pal?" the voice keeps on mockingly.
Before I pass out, I see a white flashing ray chop the monster in half.
I am at home now, cooking sunny side up. My hair turned all white that night. The eggs taste good.
Then my nose starts bleeding again.
This is not a dream.
I do not see the monster anymore. Truth is I am half awake most of the time ever since.
No wonder the place is called as it is. All kinds of scientists come well equipped and stuff, but they do not find a thing.
It seems I am the only one being haunted, like all those ghost ships and weird creatures appearing from thin air one can read about. The horrific events happened to me so I can't tell about others.
Sometimes, my metal frying pans jump up and get magnetised to the wall.
Once, I poured my coffee and it went upwards not down into the cup.
Maybe I have lost it for good. But what if not?

About the Author
Botond Teklesz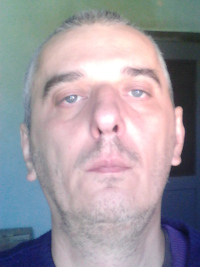 Sometimes I can see what others don't.
Sometimes I listen to the silence and Iknow there is way too much of it down here in the countryside.
All the trees grass wooden gates and sleepwalkers are letting me down.
Very rarely I go out to thefront yard in the night and look at the stars. And I can feel in my guts it is allgoing to sink down the drain.
I look at the photo of my nephew whom I have not seen for 5 years.
I look into the mirror and see my white hair at 45.
Then I stare at the cross on the wall and I want to puke.
Somebody has already decided for me in a nice kind of way.
Too many pieces of the puzzle missing.