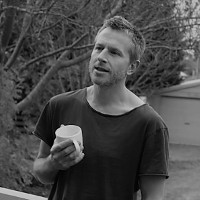 Mark has only been writing short stories for a few months now, but his passion and enthusiasm are unparalleled, and this has recently resulted in paid pieces in many prestigious magazines including Books N' Pieces, Artpost Magazine, Flash Fiction Magazine, Page & Spine, Montreal Writes, Antipodean SF, The No Sleep Podcast and seven anthologies.
Mark resides in Melbourne, Australia with his wife and two children.
Tweet him at: <https://twitter.com/MarkTowsey12>.