By Kyosuke Higuchi, Translated by Toshiya Kamei

The man takes a long puff on his cigarette. When he slowly blows out a cloud of grey smoke, something tells him things aren't quite right. He gazes at the smoke, which has a reddish tint.
He brings his finger to his mouth as his lips begin to dissolve like ice shards dropped in boiling water. His tongue, his mouth, and his cheeks melt into a gooey mess. Long gone memories of love, his ex-wife, dissolve with his face. Then the man evaporates into the air. A pillar of smoke lingers where he was before a breeze carries it away.

About the Author
Kyosuke Higuchi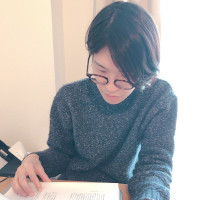 Kyosuke Higuchi writes science fiction, speculative fiction, and literary essays. His debut novel, Kōzōsōshi [Structure Elements], won the fifth Hayakawa SF Contest in 2017. 
His short fiction has appeared in Syosetsu Subaru, S-F Magazine, and Bungei, among others. 
His latest book is a collection of essays entitled Subete namonaki mirai (2020). 
Kyosuke lives with his wife and young daughter in Nagoya, Japan. Find him on Twitter at <https://twitter.com/rrr_kgknk>.
About the Translator
Toshiya Kamei
Toshiya Kamei holds an MFA in Literary Translation from the University of Arkansas.
His translations have appeared in venues such as Clarkesworld, The Magazine of Fantasy & Science Fiction, and World Literature Today.