By Robert W. Caldwell

"Pater est in tablino," I recited.
"That is perfect!" said Old Man Mac. "I'm impressed. Not only can you speak English but you are learning another language as well."
"I am not the first mouse to speak Latin."
Mac stared at me in that glassy-eyed look he had. He never really seemed to think that I was real. "I'm feeling particularly tired today." He leaned back in the chair and closed his eyes. I had no reason to hang around so I left.
I wasn't able to visit him the next day because of difficulties at home. That would be a long story in itself. The non-talking mice are always causing some trouble. Well, anyway while eating a crumb on the floor I saw that the sun was at the place in the sky that marked the appointed time. I rushed to the library to meet Old Man Mac. I ran along the shelf and emerged from the gap between two books. "Sorry I couldn't make it yesterday." I talked to the back of the chair. I noticed that the man in the chair had blond hair instead of grey and was taller. I also realised that he was talking to himself. "...finally died and now I have this cushy new job where I do nothing and collect a nice cheque." The chair spun around. The stranger saw me and swatted with a book. The instinct that caused me to jump saved me. I scurried off into hiding. The next day, cautiously going about my business, I stumbled upon some poison. This wouldn't do. Not at all! That night I set up a book on the edge of a shelf where the vibration of the fan would make it move slowly toward the edge. I ran over, grabbed a pawful of the poison, and then ran to hide in the bookcase and wait.
The strange man came in the next day and sat at the desk. He fiddled with a stack of papers but didn't do much. He laid back in the chair and napped for a while. He stirred after a while and glanced at some of the documents — signing a few of them.
The book fell with a thump. I dashed out and threw the poison into his coffee, and then scurried away. I waited a few days before sneaking up to the hole in the wall. I heard the chair squeaking and peered out. I saw a blonde woman who was well proportioned in the human ideal of beauty.
Cautiously, I stepped out and said, "Hello. Have you read Socrates?"
She jumped and then looked at me. "Ooooh! How cute." She tentatively reached out a hand. I rubbed against it and she stroked me with a finger. I was smitten right away.

About the Author
Robert Caldwell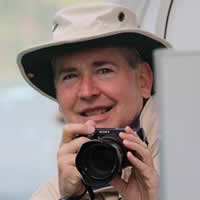 Robert, a frequent contributor, grew up in Birmingham, Alabama.
He has three cats, carnivorous plants, and a lot of oak tree seedlings from acorns he gathered from trees that grew at the house where he used to live and grew up. He also has a vegetable garden.
As well as having a green thumb, he is a handyman, caregiver for his mother, a chef, a science fiction writer, a photographer, a researcher, a self-advocate, a journalist, a web designer, an artist, and a streaker, long story; an all-around Renaissance man.
You can find his books on Amazon.