By Laurie Bell

Through the endless expanse of space a train is traveling. That's what the humans call it—the Space Train. It's not a train per se, there are no tracks to guide its way, nevertheless it does have a trainlike look. Each carriage is connected to the previous one via a rubber tube that carries the essentials: air, water, electricity. Beneath each carriage lies the interconnected propulsion system, pulsing with energy in five-second bursts. The train has no stops. Carriages join and depart as it passes populated systems, the tail growing and shrinking over time. The engine room of the train—the head, so to speak—is automated. No driver, no conductor.
I was born on the train. Carriage 172 is my home. I attend school on carriage 60. There are 90 students in my age group. It may seem like a lot but it's not... not when you think of how many there should have been. Eight years ago, an explosion took out dining carriages 15 through 40. I lost my parents, others lost their children. We never found out what caused the explosion. Not officially. We all have our theories. Gossip flies throughout the train faster than lightspeed. The funeral carriages ran mourning sessions every night for days. The damaged carriages were ejected from the train moments after the rumble shook the rest of us to prevent the fire spreading through the train.
Life continued. The orphans were adopted by families who had the space to share. I joined a couple who were unable to conceive. They're nice, but they're not my parents. I have several close friends in The Ninety. That's what the parents call us—The Ninety. They think it's rather clever. I think it is lame. So does Trina and Lem—my best friends. We are like one entity and I'm the brain. Right now, we're racing to the rear carriage. News had trickled up this morning that a new carriage was to join us. Last month we had a ballet troupe. The month before was a circus. Hopefully today it will be an animal nursery. I want a kitty. Lem says they're lame and thinks it would be more awesome to get a pup. Trin wants a bird. Ugh... why a bird? I was in the lead as always. "Come on. If we're late we'll miss the best ones."
"They haven't docked yet," Lem said, his voice tight and thin. He needed his asthma puffer. We were going to be late, but he's my best friend so I slowed my jumping steps (lower atmosphere in the carriage linking tubes made travelling through them so much fun but it was super hard to stop once you got moving.)
"Why are we stopping?" Trina moaned. She bounced up and down in place, pushing off the rubber ceiling and bobbing off the floor.
Lem puffed once and then again and coughed.
"You good?" I asked him. He nodded. "Right, rest stop over." I launched from the floor, twisted longways and kicked off the roof spinning like a screw through open space. I grabbed hold of the interlock door and pressed the cycle. We landed on our feet as the bubble of gravity grabbed us and sucked us into carriage 567. We crowded around the porthole windows with the rest of The Ninety. "Do we know yet?" I demanded. My classmates ignored me. I scrunched my shoulders and poked my elbows out to create a space. With Lem close behind me and Trina at the back we shoved our way through the crowd to the front.
The rear carriage's thick docking door gave a squeal and rumbled as it turned.
An electronic eye blinked at me and a squat round body with six wheels rolled down the ramp. Oooooooo. Robots. Two more followed the first but my gaze was glued to that single blinking white LED eye.
"I think it likes you," Trina whispered.
I crept forward with my hand out (like the e-readers said to approach a wild animal—they actually said NOT to approach wild animals but whatever.) It wasn't a kitty, but it might be just as good. All vision of what was happening around me fell away as my whole attention fixed on the robot. A small arm swung out from its belly.
"We haven't seen a robot carriage in years," came a voice from the crowd. Everyone was pushing to get to the front.
"Eight years I think," said another.
I blocked them all out. The robot tilted its head and bobbed at me.
"Sweet," Lem huffed. "Lucky you."
When the robot brushed its arm against my face I grinned. "Do you want to come home with me?" I whispered. Its eye lit up and it bleeped.
"Awwww," Trina said.
And that was how I met Robby.
Robby came with me everywhere. Front carriages, home carriage, school carriage, dining carriage. Everywhere.
It even followed me to the Engine. We weren't supposed to come here. I left Lem and Trina at home because it was forbidden and I didn't want them to get in trouble if I was caught. Robby stole the codes to open the door. My heart was racing when the door popped open. A giant woman stood up. "What are you doing?"
A driver! They said there was no driver but here was proof. A driver! I turned to Robby grinning madly. This is the BEST gossip ever. Robby rolled forward pushing the startled driver aside. "Robby, what are you doing?" Robby's eye was shining red. His lights flashed. "Robby?"
"Apologies friend. It is my mission," Robby said. The door swung shut in my face. I heard a scream. The floor rumbled and I recognized that sound. It was the sound that came from the dining carriages eight years ago.
Oh no. What have I done?

About the Author
Laurie Bell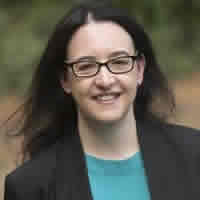 Laurie Bell lives in Melbourne, Australia. She was that girl you found with her nose always buried in a book. She has been writing ever since she was a little girl and first picked up a pen. From books to short stories, radio plays to snippets of ideas and reading them aloud to anyone who will listen.
She is the author of The Butterfly Stone and The Tiger's Eye (YA/Fantasy) White Fire (Sci-Fi) and The Good, the Bad and the Undecided (a unique collection of short stories set during the events of White Fire/Sci-Fi). 
You can read more of her work on her blog <www.solothefirst.wordpress.com> Look for her on Facebook <www.facebook.com/WriterLaurieBell/> or Twitter: <@LaurienotLori>
Rambles, writing and amusing musings

Smile! laugh out loud! enjoy the following

<www.solothefirst.wordpress.com>