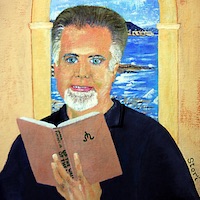 Keech has been writing fiction and poetry for 40 years, and is currently working on a speculative novel of the Afterlife, focusing on Victorian literature, though it is technically set in the near future.
He recently published a short piece of creative nonfiction in Ellipsis Zine.
This is his first SF story to be published. Thanks for listening!