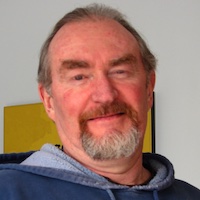 Timothy Dwyer is an American science-fiction writer living in New Zealand.
He has written a novel (The Emergence) and a number of short stories.
He holds a degree in Electrical Engineering and was a consulting engineer for 25 years, specializing in Instrumentation and Controls.
Before his engineering career he was a professional musician — and he remembers most of it.
He loves cats.