By Soar

He told me to write together with him, sitting next to me at an inviting distance, where I could feel his gestures without looking, while he peeped at my screen from time to time with curious smiles, his utmost charm unknown to him. My confusion was mixed with desires and prayers to the muse to take me away from his senses and from that music in the background, alluring me towards greater depths where I would relinquish symbols, as music always won over my artistry. Then, there was that place with faces, where no one stole looks or offered gallantries because socializing in cafes meant being immersed in individual activities, while pretending to belong to the same gathering, cheering drinks and on-screen messages, within the same room, a pastime trend through decades.
We shared air, nothing else, and cosiness seemed like a stray dog, from time to time in need of a caress at the table where a lavish candle arm, waxed by too much burning time, reminded us of warmth. Habit seemed to be the pleasure of the moment to grasp in seemingly creative tasks or just relaxing online chats.
I joined the cafe "club" as well, even though I gave up on that black sugared illusion long before, replacing it with a healthier sin: the good mannered, placid tea, yet coloured by my whims in flavours, straws, and sometimes honey. He, on the other hand, was going big, maybe just to impress me: Baileys on the rocks, despite the unpleasant degrees beyond our window outside. Expensive drinks always suited him and I loved to have a taste or more of each of his alcohol imbued determined wishes, left upon my taste buds like reminiscences of exotic cocktails I would never refuse no matter the place or time. Our table was special, almost surreal, if only for my poetry which procrastinated silently, overwhelmed by an intense metamorphosis at the border of his traits, I tried to memorize with my eyes closed, mesmerized by the openness we seemed to communicate in stares or shares each time circumstances had us unravel the same intent.
He was ferociously energetic, with no boundaries as to exercising curiosities and living dangers at their utmost brinks. So different, yet so similar to me, that only my deepest intuition discovered him within: he was practising, sometimes to extremes, my own wilderness. And every look and word and touch of his opened another seal from the unaddressed and unsent letter I tried so hard to conceal from the eyes of addresses. Not because of pride, or vanity, but because I knew the depths I would have fallen into for the one reaching my veiled surges, intrigued by a desert hiding too well its own oasis.
Instead of the fall, I was learning and practising with diligence the walk, on that day too, while falling was the sweetest peril I wanted to try with his excelling madness.
He was still writing, with the corner of his eyes watching my breath as though he were putting it down in words, letter by letter, space by space and pace by pace, while my reverie was floating in his hands beyond cascades of truths we bore there, where desires escaped from their own definitions into the embrace of a moment, eternal to both. In that scenario words rose above us in perfect shapes to cut through the air like congregating swallows running for warmer lands, senses indulged the drives of bodies craving to dissolve into each other's forms and souls matched like twins lost in the enchantment of a complementing destiny, set off by itself in the pursuit of an unremitting unity. Colours and sounds blended like melting caramels, while black and white tainted each other in hues wherefrom new nuances were born, like in a painting of peafowls in courtship rituals eager to display their array. The world itself dissipated in the swirl of our sways and murmurs.
A distant rumour called me back to the real scenery where the swaggering peafowls were just the coloured drinks, music had already melted in fainting notes of jaded harmonies, whereas our unity was only completing the air with stealthy smiles from sight to sight, alternating timidity and assertiveness, both pretending to be deeply immersed in writing.

My muse was still late. But he was there with me, closer than ever to my being. My prosaic poetry. And I was praying.

About The Author
Soar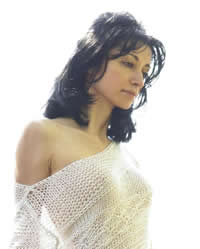 Soar is an international poet and storyteller living in Berlin, author of four books on the themes of love, human values, life and positive thinking. Currently a new book and a vinyl are in development, under the project "Poetry-in-Motion", by ©Soar.
The author is a member of the Society of Authors (UK), Poets&Writers (USA) and collaborates with international magazines in Germany, Italy, UK, Romania and the US (Decanto The Poetry Magazine, Enigma, Lastbench, Flash Literary Journal, Women Move the Soul, Indie Spirit Magazine, Märkische Allgemeine, BW Polyglott - BDÜ Magazine, Schwäbische Zeitung, Woman@Work Magazine, The Munich Eye, The Berlin Eye, Terpress Urbana, Confluente literare). She also organizes the yearly charity event "Love for UNICEF", where every downloaded book/poem/story at the end of each year goes to the benefit of "Child Survival and Development Program".
Soar graduated from the universities in Romania, France and Germany and she finished her master studies in International Relations in The United Kingdom. She lectures and performs to various artistic events in Germany, Austria and Switzerland.
Further enquiries and booking for interviews, readings, artistic events:
www.soaring-words.com
This email address is being protected from spambots. You need JavaScript enabled to view it.