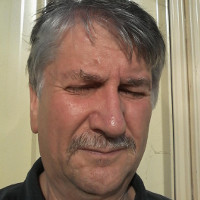 Noel Osualdini (pronounced Oswald-deeny) has been a television newsroom vtechnician, public servant, call centre operator and petrol station attendant.
He holds a degree in Media Studies and diploma in Professional Writing and Editing. He wrote non-fiction for ATO publications and was layout artist and occasional contributor to a TAFE college newspaper.
His short stories have appeared in anthologies and other formats in Australia, England, Canada and the USA. He lives with his partner Joanne, three teenage offspring and a toddler southeast of Melbourne.