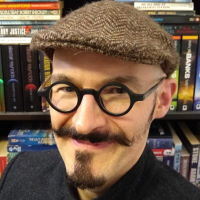 Scott is a Melbourne based librarian, writer and son of a cat fancier.
He has written non-fiction for The Age, The Australian, The Sydney Morning Herald and other magazines and dailies, but it's writing and reading Science Fiction that really fires his imagination.
He tweets at <https://twitter.com/scottsteensma?lang=en>, and if you're on Goodreads he would love to chat SF with you at <https://www.goodreads.com/user/show/36819318-scott>.