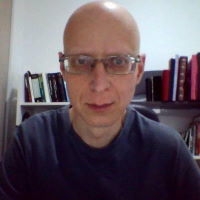 A very few words about myself: impossible.
A bit longer:
Alexander Iurovetski lives in Melbourne, Australia.
He had gone with the wind of freedom from the former Soviet camp to the former British colony.
Alex codes and debugs for the sake of living, and bugs living for the sake of writing.
Occasionally, he helps his wonderful wife to raise their two sweet and mischievous boys.