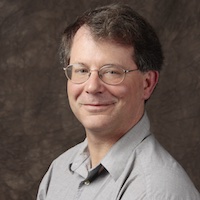 Greg Beatty writes poetry, short stories, children's books, and a range of nonfiction. He's published hundreds of works — everything from poems about stars to essays on cooking disasters.
When he's not writing, he walks with his dog, dabbles in the martial arts, plays with his grandchildren, and teaches college.
For more information on Greg's writing, visit <https://beattytales.com/>
Greg recently assembled 50 of his speculative poems into a collection, Cosmic Voices for Human Ears. It and other stories are available on Amazon and Payhip.