By Victoria Chapman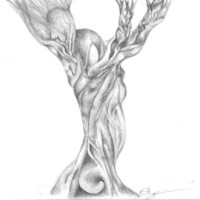 The situation wasn't ideal, but I'd been looking for an affordable place to stay for several months. At least it had the basics. You can only share a place with friends for so long.
The property still had its original features, the height of fashion back when I was a teenager. Not my preferred aesthetic, and it was small, dark, and threadbare in places. Probably a lack of redecorating. The rec area was the most cringeworthy: undersized and misshapen, and it had some sort of fungal growth if you looked hard.
I was the type that looked hard.
I had raised the issue of the fungus with the agent.
She'd shrugged and said, "Take it or leave it."
She had a point. So many other people had been at the inspection, and I'd recognised their resigned, depressed looks from the previous twenty or so inspections as they'd trudged around the cheapest properties, long past caring what state they were in or where they were located; only that the rent was affordable and the agent might select them. It had disgusted me, that sly auction: we'd offered more than the listed rent price, faked references, pleaded that we just needed a place — any place — could you please help?
Later, the agent, smug in her office, decided our fate under a sign hung in bold at the front of the office that said, Our mission is to maximise the return of property owners. It may as well have said, We happily screw tenants over.
But I had signed. And I'd moved in. Joy. Or perhaps only relief, for now.
As per the standard rental contract, there had been an inspection report due forty-eight hours after initial occupation. Both the agent and I had known it was merely a formality. The agent found no issue with the property. She noted that it was all clean and in perfect working order.
What a joke.
I still filled out the report diligently. No, it's not in good working order, this leaks, that doesn't shut properly, and that damn fungus needs addressing.
When I returned the form to the agent, she promised to make note of my assessment.
I dealt with the fungus as best I could. It grew unsightly and embarrassing to live with. I complained again. No action. The landlord didn't seem to care. Or perhaps the agent conveniently "forgot" to tell the landlord.
Either way, it needed professional treatment, and if left unchecked, would keep spreading. I tackled it with bleach when I remembered, and that slowed it some.
At the local tenants' association, I listened to other tenants like Kareem share similar stories to my own. I lobbied hard for it to be recognised that this situation was a violation of human rights. We all have a right to a peaceable life. Having to live precariously according to the whims and wishes of those who can take our housing away is an insult to our humanity. But no-one acted. The tenants' association sat helpless in the face of a binding lease, which was — as had been pointed out to us time and time again — signed with our full consent.
At the meetings, Kareem told me his place was in a terrible state, worse than mine. We struck up a friendship. He was the only person I felt comfortable enough with to invite back to my place, if only to show him how bad it was. I even let him see the misshapen rec area and the ever-present fungus. He reassured me he had seen it all before and didn't mind. Given the state of his place, I saw why.
Both Kareem and I were surprised by my pregnancy. Quite frankly I didn't think it was possible, but that's what the agent assured me after the mandatory three-month inspection. How on earth it happened with his place an utter dump and my misshapen rec area with that godawful fungus I truly don't know.
The lease, typical of slum rentals, barred pregnancies, specifying that the uterus was not to be used. No slum landlord wants to have to pay for the upkeep of that as well.
The agent was, of course, entirely unsympathetic. I was given two weeks' notice to vacate: "breach of lease".
Kareem and I dream that one day we will save up enough together to put a deposit on a place for our daughter. Maybe she'll even let us move in.

About the Author
Victoria Chapman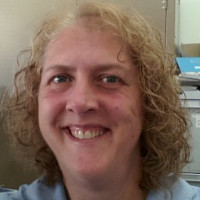 Victoria has worked the metal manufacturing industry as an industrial chemist since leaving school but views those past 33 or so years as merely a stop gap until she figures out what she really wants to do when she grows up. She discovered the joy of words after encountering "Ode to Autumn" by Keats in 1985, and has been jotting down anecdotes, short stories and essays to amuse herself ever since.
A self-identified 'nerd' with an insatiable curiousity towards whatever attracts her attention, she also enjoys drawing, yarn crafts and learning new things. Victoria lives in Melbourne with her husband, son and too many cats.
This is her first formally published work.