By Barry Yedvobnick

Dustin, thirty years old, lay in his bed anaesthetised. The surgical instruments had materialised right beside him, silently. He couldn't feel the incisions or hear the sounds of cutting and stitching. The operation was finished in ninety minutes and bandaged.
Dustin awoke feeling horrible. His body ached, especially his left back and side. The pain was sharp and unrelenting. He touched his back gingerly.
"What the…," he thought, feeling something strange. Then he saw bandages covering a large section of his body near his waist.
"I must've been in an accident."
He looked around, expecting to be in a hospital, but it was his bedroom.
He slowly peeled back the adhesive on the bandage and saw several bloody incisions on his abdomen.
"What the hell's going on?" he screamed, leaning back in his bed and struggling to breathe as his heart rate spiked. Dustin couldn't handle the physical stress of the surgery along with the panic and confusion. He closed his eyes and lost consciousness.
***
Dustin, sixty years old, sat on the examination table as Dr. Denes finished typing his notes.
"The labs show kidney failure," said Denes. "You need a transplant, Dustin."
"I knew it was coming eventually," said Dustin. "Time to put me on the waiting list."
"We can if you want," said Denes. "But I'd like you to consider volunteering for a clinical trial my department is about to start. The goal is to find perfect matches."
"Really, in that case I'm interested. How does it work?"
"You've no doubt heard about last year's breakthrough in physics, where they managed to bend time," said Denes. "We're collaborating with a company that's gone commercial with this. They can open up tiny windows that physically connect the present to another time. The window is large enough for robotic surgical instruments to operate through. So, we plan to obtain donor organs from younger and healthier versions of our patients."
"You've lost me, Dr. Denes. From another time?"
"I'm sorry, Dustin, I don't really get this either. Something about warping space-time. It's Einstein stuff. What matters for us is that we have access to specific times and places in the past."
"Whoa," said Dustin. "Are you saying you can get me a kidney from a younger version of myself?"
"Right, the surgical instruments fit through the window. So, we operate on a younger you, in the past, and bring the healthy kidney through to present day."
"Unbelievable, but what about consent?" asked Dustin.
"Our lawyers say your consent is all we need. Younger Dustin is legally you."
"Okay, for a perfect match. I'm in."
"Great," said Denes. "You're our tenth volunteer. We finally have enough for the initial trial. I really appreciate your willingness to help pioneer this. I've had to interview a huge number of candidates from across the country to get the ten. Almost everyone wants to see how the trial works out before trying something new like this. We'll do all of you next week, right after we pick the date for the window, back around thirty years ago."
***
Two weeks later Denes sat in his office, despondent and confused. Everything was in place for the trial. However, not a single candidate of the hundreds interviewed had volunteered to undergo the experimental transplant.
"It makes no sense, there's got to be something I'm missing. These people are in end stage kidney disease. At least a few of them should be banging down my door?"
He stood up and looked out the window across the city for the thousandth time this week, searching his mind for an explanation.
"How can there be no volunteers?"
The sound of a siren distracted him. He turned and saw an ambulance approaching the nearby hospital's ER entrance. As he watched it arrive a thought flashed into his consciousness, and his heart rate instantly surged.
"Unless?" he thought. "No way, it couldn't be."
Breaking into a sweat, Denes ran to his computer and searched news reports from 30 years ago. He was looking for any unusual cluster of medical events associated with kidney surgery. It didn't take long to find the story.
"….ten people found dead across U.S. ….in their beds…. apparent victims …. black market organ harvesting….all missing a single kidney…."
"My God," said Denes. "We killed all the ones who volunteered! Thirty years ago!"

About the Author
Barry Yedvobnick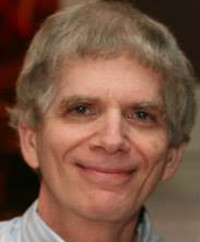 Barry Yedvobnick is a recently retired Biology Professor. He performed molecular biology and genetic research, and taught, at Emory University in Atlanta for 34 years. He is new to fiction writing, and enjoys taking real science a step or two beyond its known boundaries in his stories, with sometimes terrifying outcomes.
His stories have appeared at Tales to Terrify, Brilliant Flash Fiction, Flash Fiction Magazine, Kzine and Night to Dawn Magazine.
He also has extensive nonfiction science writing experience, including 35 scientific research publications and reviews. He currently writes a Trends in Health column for his local newspaper, The Dahlonega Nugget. In addition to writing, he enjoys photo-microscopy and sci fi, thriller and horror movies.
He lives with his wife in the North Georgia mountains.