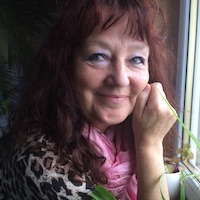 Kerrie Noor was born in Melbourne Australia in 1960 but has spent most of her adult life in Scotland.
She has, in the past been a regular on Dunoon Community Radio, taught and performed Belly dancing, 'done' a little stand up, performed as a story teller and appeared at the Edinburgh Festival.
She has had one radio script performed on BBC Scotland and has been short listed for the Ashram short story award.
She writes both Sci fi comedy and romantic comedy and is about to publish her fourth book in her Planet Hy Man series The Rise Of Manifesto a Sci Fi comedy with a twist.